The UAB Medicine Selma Family Medicine Clinic is well-suited to serve as the medical home for your entire family – from obstetric, pediatric, and geriatric care to preventing and managing chronic disease. Our affiliation with UAB Medicine helps us provide the highest quality of health care services, while our long history in Selma promotes the patient-physician relationship through every stage of life.
Through this affiliation with an academic medical center, UAB Medicine Selma is committed to education, so we use medical residents in training to help deliver care, under the close supervision of experienced staff physicians. Our Family Medicine Residency Program was among the first in Alabama to be approved and fully accredited, and it is recognized as one of the Southeast's leading rural family practice residencies.
Whether you are cared for by a faculty physician directly or one of our physician residents, your care will be managed by some of the most highly trained family medicine providers in the state. Our diverse group of board-certified physicians includes several who have specialty training in obstetrics and geriatrics, and many are leaders at both state and national organizations.
Care Providers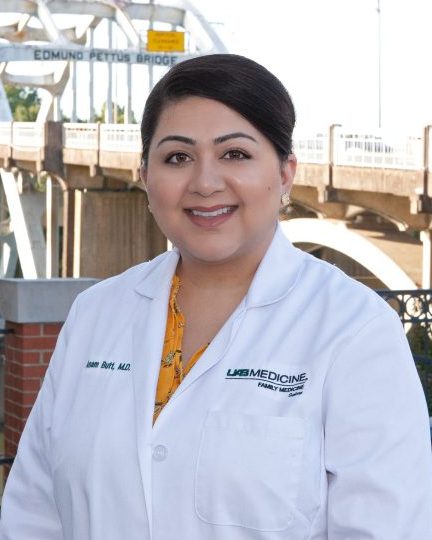 Anam Butt, MD
Boyd Bailey, MD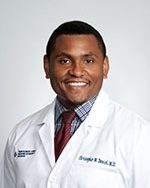 Christopher Daniel, MD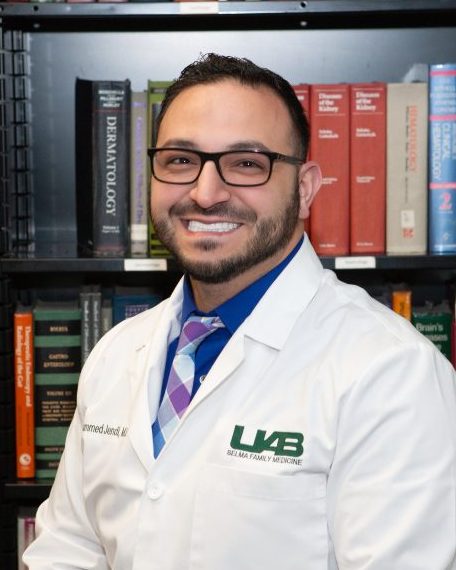 Mohammed Jendi, MD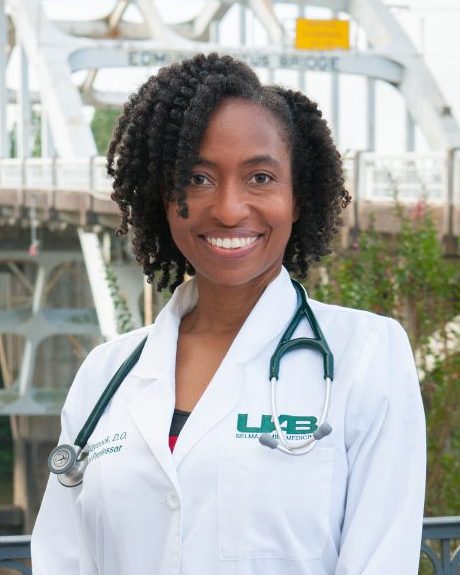 Tiffani Maycock, DO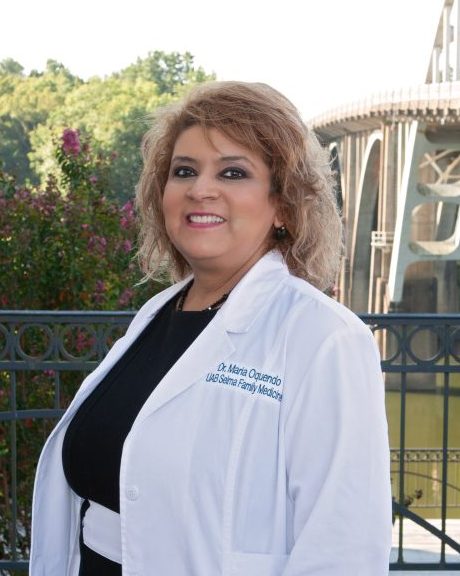 Maria Oquendo, MD
Ronald Tisdale, MD
Patient Resources
Parking
Parking is free at Vaughan Towers. Space is available at the front and rear of the building.
Important Information
Scheduling an Appointment
To schedule an appointment, please call the Family Medicine Clinic at 334-875-4184. We are scheduling appointments for new patients of all ages.
Hours of Operation
8am–5 pm, Monday–Friday
Insurance
We accept most forms of insurance including Medicaid/Medicare, TRICARE, and Blue Cross Blue Shield.